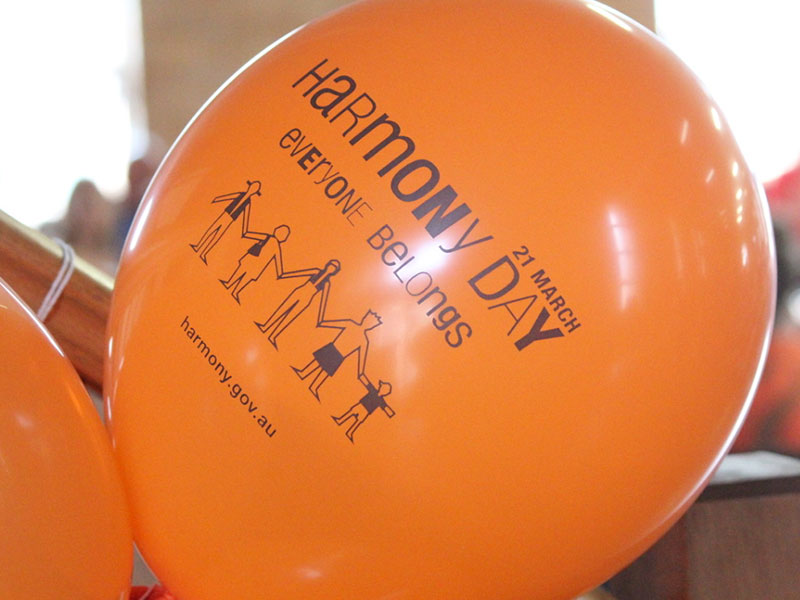 Throughout Catholic Education Diocese of Parramatta, schools have been celebrating Harmony Day in all its colour and diversity!
At St Bernadette's Primary in Lalor Park, the focus was on the diversity of cultures within the school community. Celebrations included a short liturgy where parents were invited to participate and read Prayers of the Faithful in their traditional language.
Assistant Principal Simon Crothers said Harmony Day is a day when "everyone belongs" regardless of background or ability. "All Australians welcome people from other countries. It is a day to celebrate inclusiveness, respect and a sense of belonging for all of us,'' Mr Crothers said.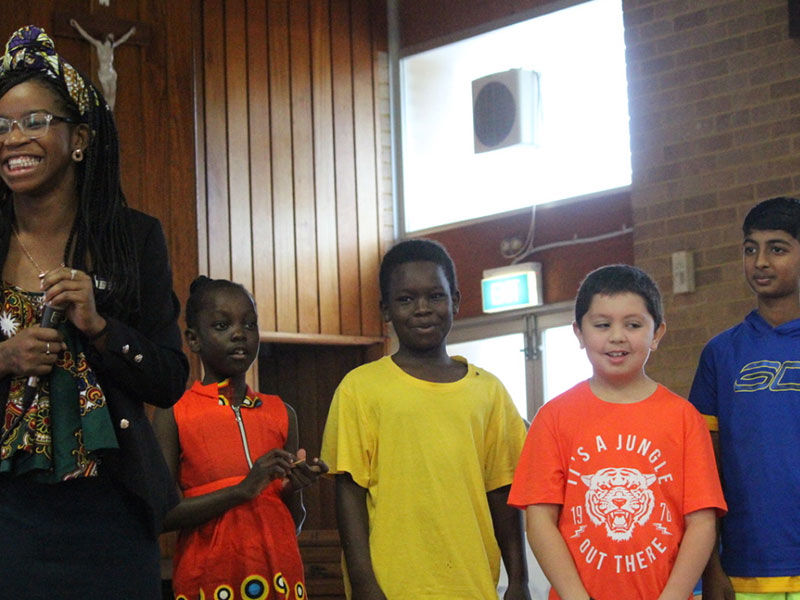 During the liturgy special guest SydWest multicultural services representative Elizabeth Koudakpo spoke about the diversity of the Blacktown area.
"There are 350,000 people in Blacktown. They come from 188 countries and speak a variety of 182 languages. If you go to the library you can find a book in 40 different languages. In the area we live in, most people speak a different language and that is what makes Blacktown beautiful,'' Miss Koudakpo said.
"Harmony Day is not just about celebrating different cultures, it is also about celebrating different disabilities and abilities. U+ME= US! We all need each other,'' Miss Koudakpo said.
Harmony Day co-ordinator and Stage 1 teacher Janelle Barrak said it is really important for young people to celebrate "our vibrancy and difference in culture and to learn to embrace each other with love and acceptance,'' Mrs Barrak said.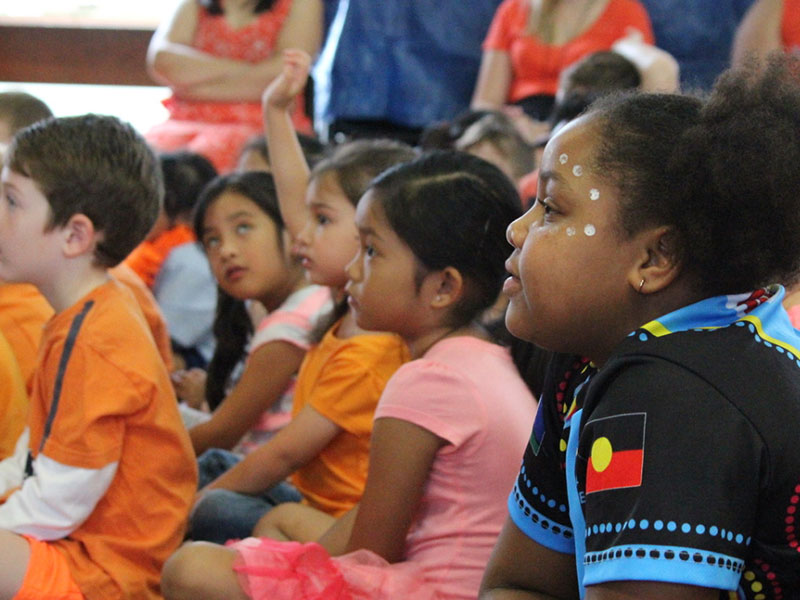 Another school which went all out on Harmony Day was St Andrew's Primary School, Marayong which immersed itself in a sea of colour, smiles and culture. Children, parents and teachers paraded to showcase their national dress or orange clothes.
There were some cultural performances which included: a Polish dance, Filipino singing, a young Indian dancer and a Tongan hula. The choir and Year 1 performed songs, as did Year 6 who sang Stand Up For Your Colour while wearing their specially tie-dyed multicoloured t-shirts. The atmosphere was one of celebration and acceptance.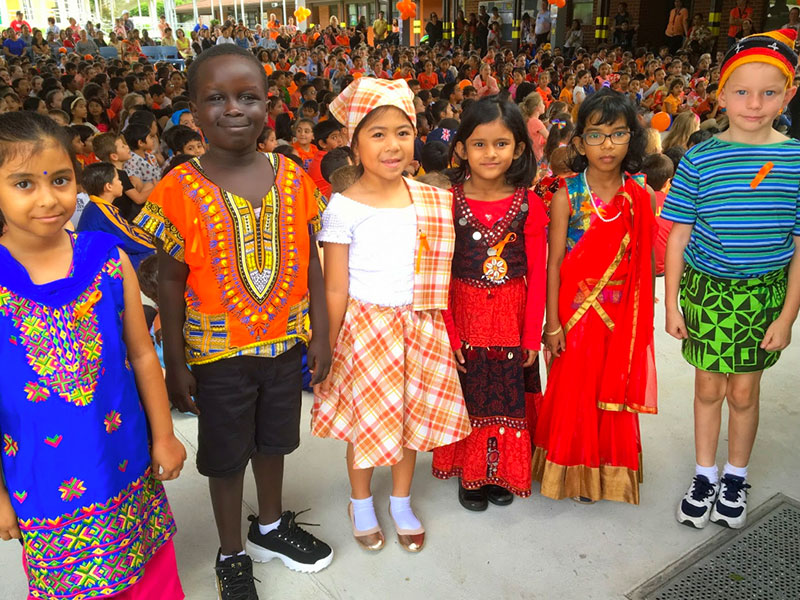 At Our Lady of the Angels (OLA) Primary, Rouse Hill, Harmony Day each family was invited to decorate a paper chain which was displayed, and all members of the community linked arms to make one long chain that trailed through the school grounds. This included staff, students and parents from Santa Sophia Catholic College.
OLA Principal Eva La Rocca said the Old Testament says, 'Love thy neighbour" but Jesus, in New Testament, said, 'Love thy enemy'. "Student were given the challenge to find someone who is not a particular friend with whom to link arms. We can all do this to help build the kingdom of God,'' Mrs La Rocca said.